At Fit Essentials We Don't Just Sell You a Pair of Socks!
Graduated Compression – How it Works
Gradient compression applies the highest amount of pressure at the ankle and gradually decreases up the length of the stocking. This helps the blood in your veins to flow in the right direction, back toward your heart, even if your veins and valves are damaged. Graduated compression therapy helps manage and prevent the progression of various vein related diseases.
Fit is critical to the therapeutic effect of compression stockings.
Graduated Compression For Prevention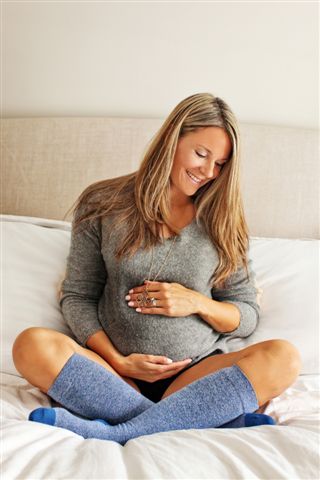 We have an extensive selection of prevention stockings or socks to support you through WORK, TRAVEL, PREGNANCY, EVERYDAY.
Wearing compression for prevention and mild symptoms helps promote leg health and provide relief from a range of common symptoms including tired aching legs, swollen feet and ankles and can prevent deep vein thrombosis (DVT) during long distance travel.
Did you know that traveling for 4 HOURS OR MORE can lead to an increase in the RISK OF BLOOD CLOTS. Graduated compression is ESSENTIAL during pregnancy, 55% of women who have experienced two or more pregnancies develop varicose veins, don't dismiss these symptoms SWOLLEN FEET, TIRED ACHING LEGS and a FEELING OF HEAVINESS IN THE LEGS graduated compression can help reduce these symptoms significantly.
Graduated Medical Compression
Our certified fitters have the necessary medical knowledge to safely measure, fit and select the appropriate product for patients with venous and lymphedema disorders. Certified fitters are important to the referring practitioners in your community because these professionals need to know that their patients will be sized and fitted correctly and that education regarding the compliance of wearing compression stockings will be discussed. We have the experience to be your referring practitioners partner.
Custom Made Graduated Medical Compression
Each INDIVIDUAL is just that, INDIVIDUAL. At Fit Essentials we offer custom made graduated medical compression garments when the readymade products just won't work. We can have a compression garment made for LEGS and ARMS in all compression levels, circular and flat knit. A prescription is necessary.
Lymphedema is a chronic condition in which excess fluid (lymph) collects in tissues causing edema (swelling). Lymphedema occurs when your lymph vessels are unable to drain the lymph fluid, usually from an arm or leg. Lymphedema can be either primary meaning it can be present at birth or may develop later in life. Or secondary meaning it can occur after Surgery, Radiation Treatment, Cancer, Infection or injury.
Swelling in the limbs, a full or heavy sensation, decreased flexibility in the hand, wrist or ankle, skin tightness.
How Graduated Compression Therapy Can Help
Although there is no cure, lymphedema can be controlled. Wearing graduated compression garments is one of the easiest and most important ways you can manage lymphedema. Be sure to talk to your doctor or therapist about your options.
Our fitters partner with your therapist or doctor to find the most appropriate garment to help control your lymphedema. Please stop in or call us for more information, we would be glad to help.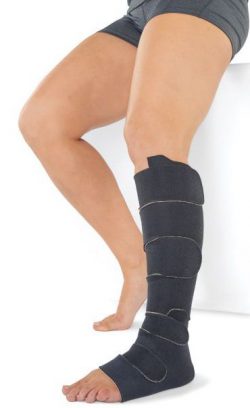 Graduated Compression For Sports
Looking for an advantage in your sport? We have the Graduated Compression Socks, Calf Sleeves, Tights and Tops you need to help you go farther and recover faster. Wearing Graduated Compression during your activities can help stabilize and diminish vibrations on active muscles and vulnerable ligaments.
Increased blood circulation enhances oxygen delivery to muscle during activity increasing energy and endurance, compression also aids in removal of lactic acid from muscle tissue to reduce aching and cramping, also increasing performance.
All our products are Graduated Compression and can be worn for Sport, Prevention and Medical purposes.
These are our product suppliers, we partner with only the best!